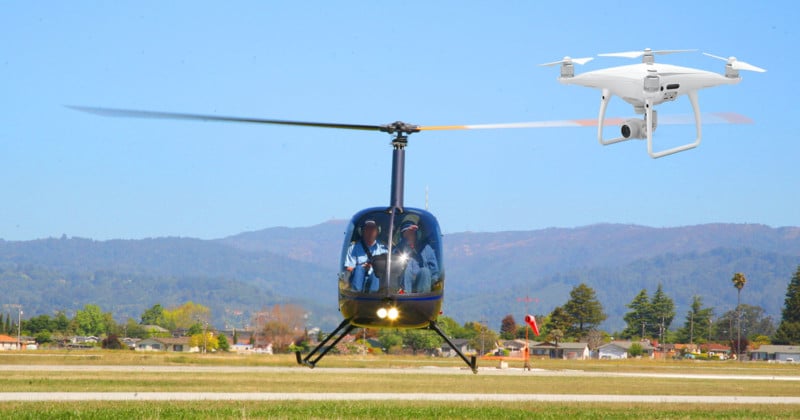 After numerous reports of illegally flown drones interfering dangerously with airplanes and even denting a US Army helicopter rotor over the past few years, a drone may have just caused an aircraft crash for the first time the United States.
Bloomberg reports that the National Transportation Safety Board (NTSB) has opened an investigation into a helicopter crash that occurred on Daniel Island in South Carolina on Wednesday.
A student pilot and instructor were flying the Robinson Helicopter Co. R22 helicopter at around 2 pm when "a white 'DJI Phantom quad-copter drone" appeared and flew into their airspace, says a Charleston Police Department report. The instructor grabbed the controls and attempted to avoid the drone, but the tail of the helicopter clipped a tree, causing a crash landing on its side.
Both the student and the pilot escaped the incident without injuries, but the helicopter's tail was "significantly damaged" and the aircraft was totaled, The Post and Courier reports.
"The NTSB is aware of the pilot's report that he was maneuvering to avoid a drone, but the NTSB has not yet been able to independently verify that information," says NTSB spokesman Chris O'Neil.
"DJI is trying to learn more about this incident and stands ready to assist investigators," DJI says in a statement. "While we cannot comment on what may have happened here, DJI is the industry leader in developing educational and technological solutions to help drone pilots steer clear of traditional aircraft."
Authorities have not been able to locate the drone or identify its owner.
---
Image credits: Header illustration based on photo by Jitze Couperus and licensed under CC BY 2.0