Kodak announced at CES in January 2016 that it would be bringing back the famous Super 8 camera as a film camera with digital features. Now, two years later, Kodak has just released the first footage captured with the camera in the 1-minute video above.
The new Kodak Super 8 C-mount camera uses the company's new Super 8 films.
Its features and specs include variable speed shooting (18, 24, 25, 36 FPS), a 6mm f/1.2 Richo lens, manual aperture and focusing, a swiveling 4-inch display, a built-in light meter, and a jog wheel user interface.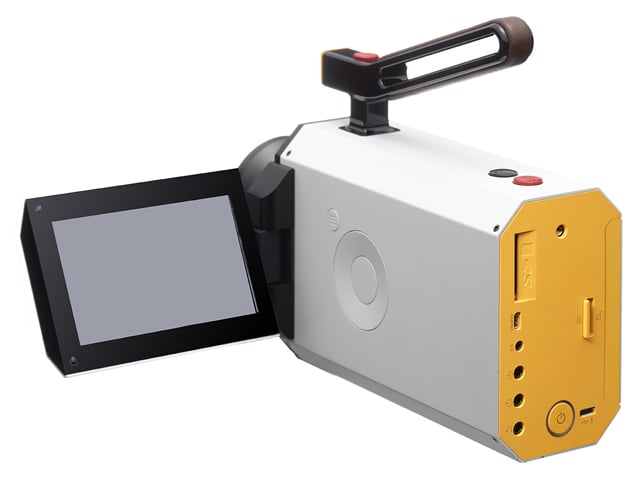 Here's the latest update by Kodak on the progress of the camera:
"We're on the verge of testing our latest design of the drive train, and that testing will help us to understand whether the current design will meet our rigorous performance standards," program director Steve Parsons says. "One of our largest challenges is finding suppliers that are capable of making these precise parts."
"We are still using the same cartridge system, but we focused a lot on the film gate, where the film is being guided, where the film is being stabilized during the process of getting an image exposed," says product manager Holger Schwaerzel. "And that's where this camera really has improved a lot. The steadiness of the image which is always impacting the image quality as an overall impression has been dramatically improved."
Filmmakers have been getting their hands on prototype cameras and shooting projects with it, as you can see in the sample footage above.
One of Kodak's goals is to make this new Kodak Super 8 camera "as easy to use as any DSLR." To that end, Kodak is also launching a new online service called "The Darkroom," which will allow customers to both purchase film and process exposed film:
Kodak will provide the address to ship the cartridge. The lab will process the film, scan the film, upload the scans into the Darkroom and notify the customer that the scans are available to begin using. This lets filmmakers access their imagery before receiving the physical film back.
The new Kodak Super 8 will cost around $2,500 to $3,000 and will be available for purchase through the Kodak website and through retailers starting later this year.