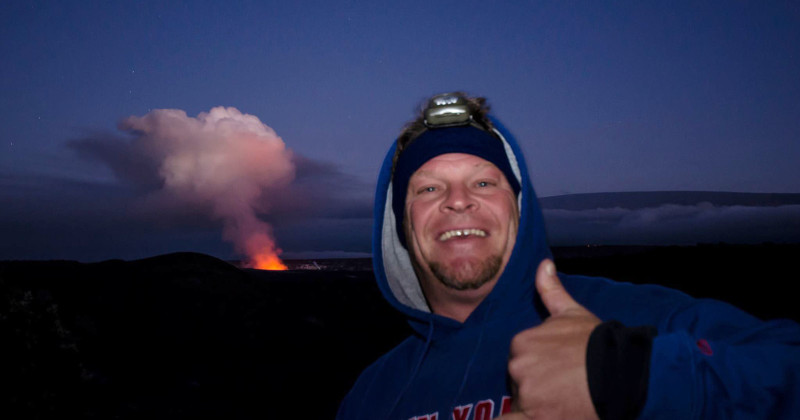 A well-known Hawaiian photographer has died on the Big Island while leading a tour group near a lava flow. The group was reportedly overcome by a toxic steam cloud when it began to rain during their hike.
KHON2 reports that photographer was Sean King, owner of Hawaii Stargazing Adventures, who's well known for his up-close photos of hot and dangerous lava fields.
King was reportedly guiding three tourists at around 8 a.m. on Thursday at a lava viewing spot on Chain of Craters Road in Kalapana. It began to rain during the tour, and the rain created a noxious steam cloud that made it difficult for the four people to see and breathe. While the three tourists were able to escape and call for help, King was overcome by the fumes and was later found dead.
King's work, which can be seen on his Flickr account, was featured in a Flickr profile video back in 2013:
Other photographers in the industry are paying respects to King and expressing shock at the fact that such a notable expert in the field of lava photography had died in this way.
"There are certain people in the industry that everybody looks to as a leader, and as someone that they all love and respect, and Sean King was absolutely the pinnacle of that type of person," John Tarson of EpicLava tells KHON2. "This is really hard for all of us to deal with. Sean was a really, really good friend, and this is shocking. Nobody expected this in any way.
"We always joke about how he's like a pit bull. Sean just doesn't go down. He's like one of the strongest, toughest bastards you'll ever meet in your life, and he has the heart of that too."
(via KHON2 and Fstoppers)
---
Image credits: Header photograph by Sean King